觀看大圖
特高壓GIS部分放電在線即時監視系統(Partial Discharge Monitoring System)
Partial discharge monitor for GIS

Enhanced continuous, real-time detection, alarming and analysis of partial discharge events
Automatic PD fault classification
High resolution
Selectable UHF filters and gain on a
per coupler basis
Robust design allows for reliable
operation in almost any environment
Flexible installation options
Enhanced noise gating features for 
elimination of interference
IEC 61850 certified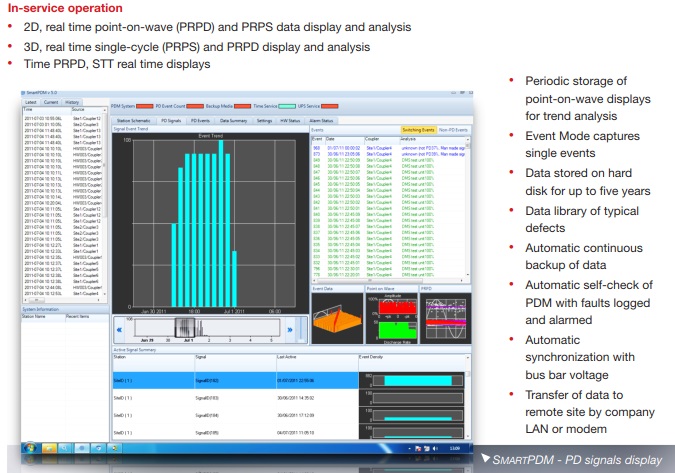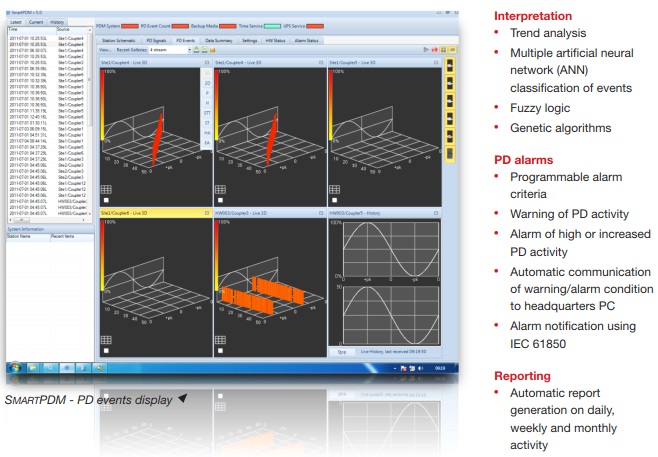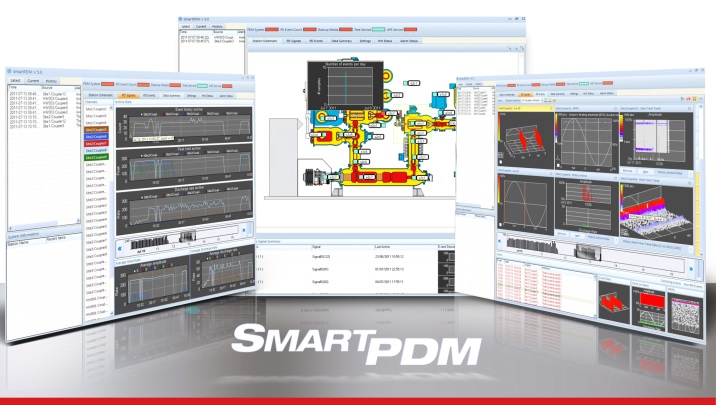 觀看大圖
高壓開關在線即時監視系統(Circuit Breaker Monitoring System)
Snap-On Current Transducers Three are included in a set. Full-scale current sizes
range from 20 to 160 amps and are 1% accuracy. They are open-core and clip on to
the circuit breaker bushing CT secondary circuits
Magnet Kits This labor-saving option consists of four large cup magnets, four speed
nuts, and four stainless screws. They attach to the OPTIMIZER3 mounting holes. By
mounting the monitor to the circuit breaker control cabinet with magnets, no holes
need to be drilled in the control cabinet, no cleanup required, Fast installation
Retrofit SF6 Plumbing Kits Available for many popular circuit breakers. Reduced
labor for installation of DSDP SF6 Gas Density Sensor on legacy circuit breakers
Model DSDP SF6 Gas Density Sensor Quartz oscillator principle, no mechanical
moving parts, MTBF of 50 years. High accuracy. No temperature compensation, the
perfect choice for severe environments
Accu-Gas When the convenience of a locally read gauge/controller also providing a
continuous analog output of SF6 density is preferred, Accu-Gas is the perfect choice.
Its superior Series-Reference-Chamber (SRC) has been proven by over 60,000
installations worldwide on circuit breakers and GIS. Accu-Gas incorporates snap-action
switches with silver contacts for reliable and definite action and minimal hysteresis
error. Up to three levels of SF6 Density may have alarm contacts. One contact may be
configured as a positive-going over-pressure alarm. Accurate with any mix of SF6.
OM-DPS continuously monitors the present Dew Point temperature and the present
SF6 temperature and sends these parameters to the OPTIMIZER3 via a proprietary
digital signal. The data is compared to alarm settings for use by maintenance crews.
INCON Tee Valves Connection to SF6 Gas filling ports to install DSDP Density Sensors
may be required and be the best option for a given installation. INCON Tee Valves
attach to a DN8 or DN20 filling port, include a secondary fill connection, and a valved
side entry for the SF6 Gas Density Sensor. The filling port has a dust cover that is
tethered to the TEE so it will not be dropped into the dirt or be otherwise lost in use.
Installation of the TEE is functionally equivalent to a permanently plumbed connection.
TempSense is a remote temperature sensor that connects to the OPTIMIZER3. It is a
4-20 ma loop-powered sensor that is qualified for utility environments.
LenSense™ is a retrofit lens for temperature-compensated SF6 pressure gauges like
this one. Installation takes 5 minutes with a screwdriver adding continuous sensor
output function to the gauge.
UPSM (Universal Power System Monitor) is used to monitor and discriminate
function between three interrupter heater blankets while using only one OPTIMZER3
sensor input.
Current Transducers for AC or DC current for monitoring motors, pumps, cabinet
heaters, and other accessories.